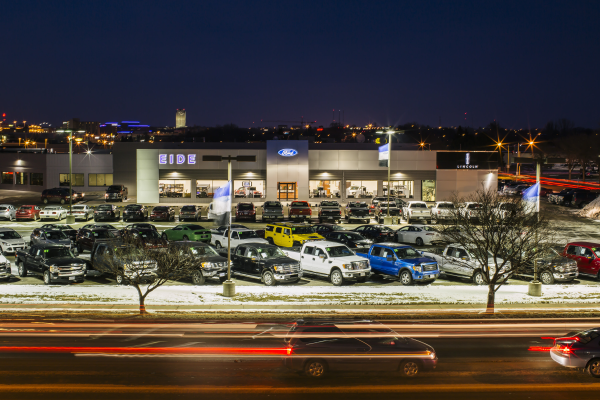 Eide Ford Lincoln takes pride in employing great people who, in turn, take pride in serving our customers. Our Employee of the Month Award recognizes members of our team who lead by example and embody our store's misson.
---
Travis Daschendorf
March 2015 Employee of the Month
Time with Eide Ford: 3 years
What he does: As a Service Writer, my job is to coordinate service events for our customers. I'm answering phones, creating orders for our technicians and maintaining a positive relationship with our clients.
What he enjoys about working at Eide Ford: I enjoy working with a variety of people every day. No two days are the same. We also get to know many of our customers on a first-name basis.
Why he would get vehicle service at Eide Ford: Our store has a great reputation in Bismarck. Eide Ford has been serving this community for 30+ years and the whole team goes above and beyond what the customer expects. We really take pride in what we do here.
How he spends his free time: My wife is a Captain in the Army National Guard, and is currently deployed overseas, so I get to spend a lot of time raising our three boys. I'm also looking forward to the softball season here in town.
What he drives: Travis drives a 2014 Nissan Armada (and gets his oil changed at Eide Ford.)
Got questions or comments for Travis? Have you done business with him? Leave your questions or comments below!
Meet the rest of the Eide Ford team: