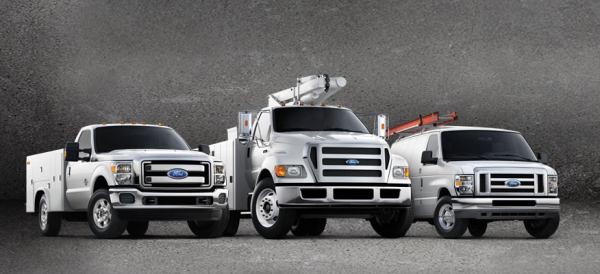 When it comes to tough work, there's no question that our commercial vehicles take more beating than most other vehicles on the road and in the field.
Eide Ford offers a complete line of specialized services for commercial fleet and diesel vehicles in Bismarck.
We specialize in Power Stroke diesel repair – everything from 6.0L to 7.3L and everything in between. Whether you're having issues with EGR, turbo, or economy, we can fix it here at our diesel repair shop in Bismarck. Our professionally-certified technicians know diesels inside and out.
Why Eide Ford?
Eide Ford combines the expertise of a dealership with the competitive price and quality customer service of a Powerstroke diesel repair shop in Bismarck. Using the latest diagnostic tools and equipment available, our certified diesel mechanics accurately troubleshoot Ford powerstroke diesels wand perform repairs with excellence.
That means that you can get back on the road in less time with more confidence in the quality of the work being done on your commercial diesel or fleet vehicle.
Convenient Location
Eide Ford's Fleet and Diesel Repair Shop is located conveniently just south of the Bismarck Expressway at the intersection of South 26th Street and Morrison Avenue, near Wal-Mart.
Eide Ford Fleet and Diesel Repair Shop
2508 East Morrison Ave, Building C
Bismarck, ND 58504
Eide Ford stands behind its work, and we work hard to earn your trust.
Give us a call today at 877-674-0283 or request your appointment online.